Marketing Production Solution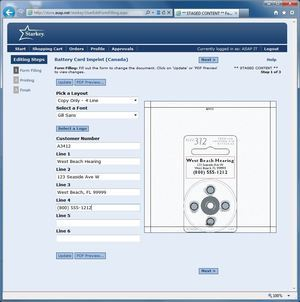 What: Creation of an online site for sales personnel to order labels for franchisee replacement parts.
How: ASAP created a website and platform for a staff of sales professionals to use. We created a library of the franchisee's logos as well as several templates for them to choose from.
Why ASAP: This time and labor saving solution enabled the organization to shift an activity from a graphic design group to the sales group. The time to produce the order has been cut in half. The tracking capabilities of the platform allow sales staff to see where they are at with orders. The platform eliminated multiple touches and, as a result, is saving the organization money.