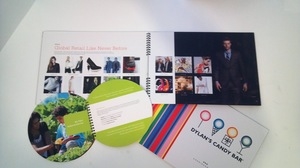 What: Short-run production of books used by the owner of a large mall to pitch potential tenants.
How: A combination of our digital presses and our unique finishing capabilities: perfect binding, wire-o, UV and aqueous coatings. Equally important is a knowledgeable staff that can think creatively and engineer unique covers and guts.
Why ASAP:
1. Our options--a wide range of production methods it allows us to produce a unique products. The goal of this client is a product that gets the recipient's attention
2. Our response--we can produce it really fast. Not that we always want to be under these timelines, but we have been known to print, assemble and ship the same day. Fed Ex 1st AM, of course!